Detta är "Carmas" första kull. Spännande!
Carma är en mycket feminin tik, hon är kompakt och smidig. Hon är en härlig personlighet, alla älskar Carma!
Carmas meriter får tala för sig själv, men framför allt är hon en härlig jakthund. Mer om Carma finns på hennes egen sida.
Carma är ur vårt val ur Babbens andra kull. Vi valde att behålla henne för att försöka föra hennes mors och mormors linjer vidare, två generationer jaktchampions! Carma är vår tredje generation Svensk Utställningschampion och Svensk Jaktchampion! Och hon har, precis som far, mor och mormor, vunnit SWeiKs KM i fält!
Carma kommer ur en kull om 9 valpar. Av dessa är 8 röntgade, varav 7 HD-fria. Ytterligare tre syskon i kullen är jaktmeriterade (1:a och 2:a pris), varav en SUCH, och en syster är viltspårchampion. Mer om vår G-Kull
Vi kommer själva att behålla en tik ur denna kull.
This is be the first litter from "Carma". How exciting!
Carma is a very feminine girl, compact and slender. She´s a lovely personality, everybody loves Carma!
Carmas records speaks for themselves, but most of all she´s a devoted hunter. More reading about her, you´ll find on Carma´s page
Carma is our pick from the second litter of Babben. We chose her to pass her mothers and grandmothers lines further on in the future; two generations of huntingchampions! CARMA is our third generation of Swedish Showchampions and Swedish Huntingchampion. And she has, as her father, mother and grandmother, won the SWeiK Clubchampionships in fieldtrial!
Carma is from a litter of nine. Out of these 8 have their hips x-rayed and 7 are free from hip-dysplasia. Three other littermates also have prizes from field (1st and 2nd prize), one of them is Sw Showchampion, and one sister is bloodtrackingchampion. More about The G-litter
We will keep one bitch from this litter at home.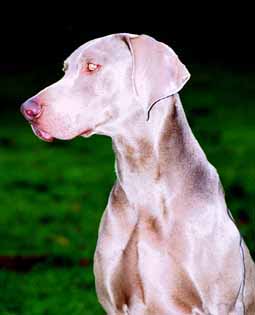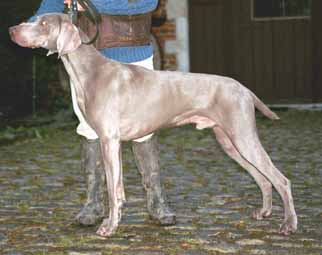 Billy, januari 2006.
Billy är efter de bästa belgiska och franska jaktlinjerna. Han är född i Belgien och kommer ur en kull om elva individer. Av dessa är hittills fem jaktmeriterade och fyra är hd-röntgade och fria, en bror är redan champion. Vi träffade Billy i Belgien tidigare i år, där vi även träffade hans mor Viatka och mormor Twiggy. Billy behöver bara ett till certifikat för sitt belgiska championat. Billy är en härlig hund med enorm utstrålning och bra fart och vattenpassion. En mycket trevlig bekantskap! Billy har valpar sedan tidigare i Belgien. Vi är väldigt stolta och hedrade över att få använda Billy till vår "I-kull"!
Billy is from the finest belgian and french huntinglines. He´s born in Belgium, a litter of eleven puppies. Of these eleven, this far five has prizes from fieldtrials and four have their hip-x-rays done, one brother is already champion. We met Billy in Belgium earlier this year, where we also met his mom Viatka and grand-ma Twiggy. Billy just needs one CC for his belgian championtitle. Billy is a lovely male with enormous "glow" and good speed and passion of water. A very pleasant meeting, indeed! Billy has off-spring in Belgium. We are very honoured and proud that we may use Billy to our "I-litter"!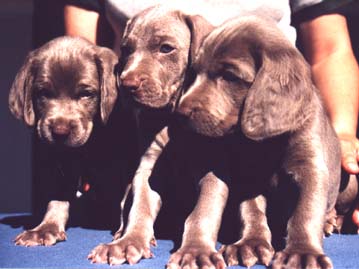 Carma och två av hennes kullsystrar / Carma with two of her littersister