Scuba´s Ocean Potion

KAXA är ur vårt val ur GISSAS första kull. Vi valde att behålla henne för att försöka föra hennes mors, mormors, mormors mors, mormors mormors och mormors mormors mors linjer vidare, fem generationer jaktprovschampions!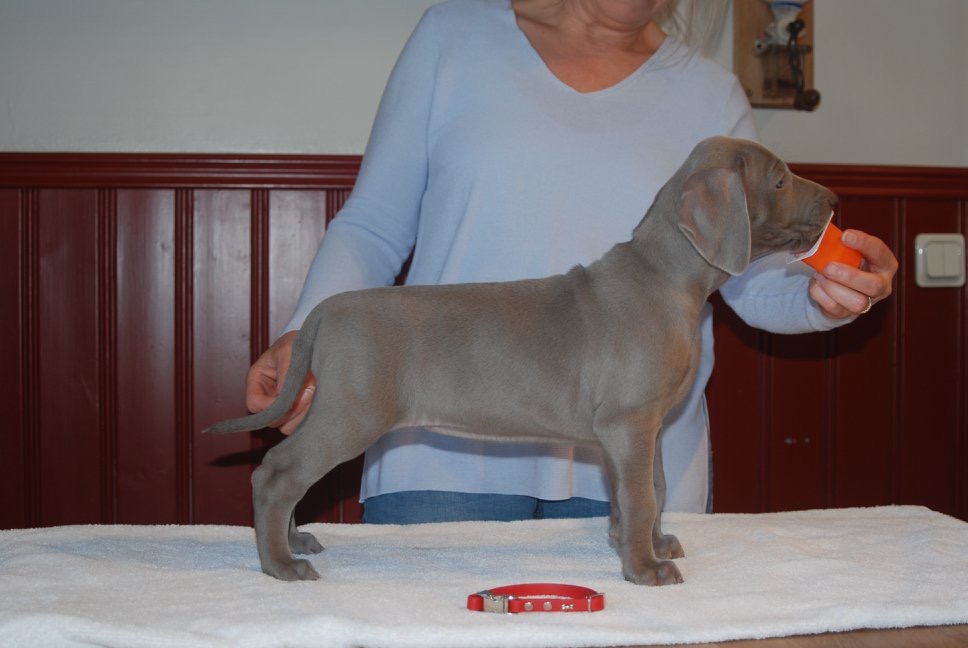 Mamma GISSA är en fantastiskt härlig och glad personlighet, alla beskriver henne som "hon den där speciella". Hon är, precis som sin mor osv, jaktprovschampion och högt meriterad på utställningar både i Sverige men även utomlands.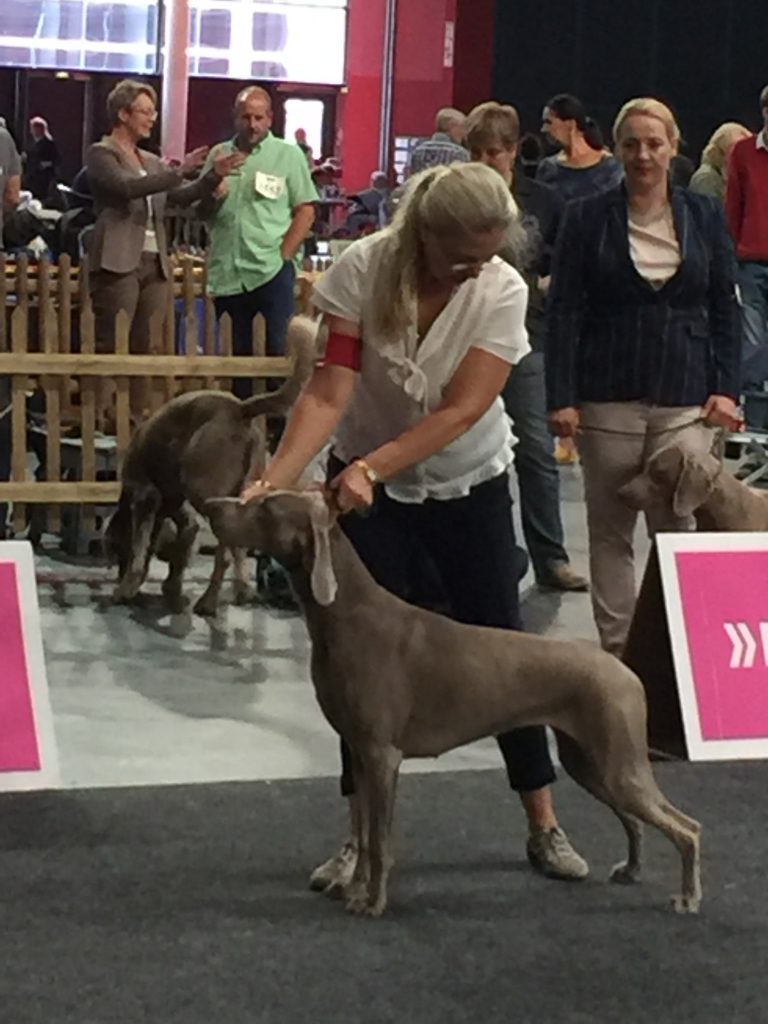 Mormor TERRA är hittills Sveriges yngsta weimaraner genom tiderna som blivit jaktprovschampion, endast två år och nästan fyra månader gammal! Hon har ett gott arv, mormors mor CARMA blev SE JCH när hon var 3,5 år, mormors mormor BABBEN var 5,5 år precis som mormors mormors mor ASTI. Det känns otroligt bra när man vet att det man satsat på slagit rätt! Vi är unika med vår tiklinje, där vi har fem av oss ägda, varav fyra egenuppfödda dubbelchampions (SE UCH och SE JCH). Det är inte många som kan toppa det, i synnerhet inte i Skandinavien, om någon ens kan det…
Inte att förglömma; Naturligtvis har vi också haft förmånen att använda några fantastiska hanhundar till våra tikar som även de självklart har tillfört sitt. Det tackar vi särskilt för!
CARMA blev Svensk Jaktchampion dagen efter hon fyllde 3,5 år. CARMA är den första svenskfödda och svenskägda weimaranern som även gått till pris på jaktprov i Danmark. Vi är mycket stolta över det! Och hon har, precis som far, mor, moster och mormor, vunnit SWeiKs KM i fält!

DJANGO, KAXAs pappa, är en underbar hane! Han visade tidigt ha en mycket stor potential; härlig jakthund med en härlig mentalitet och ett vackert yttre. Redan som ung hund lärde vi känna DJANGO och vi har lärt känna både honom och hans stora härliga familj under åren som gått. Tack Caroline, för att vi får möjlighet att använda DJANGO till vår O-kull!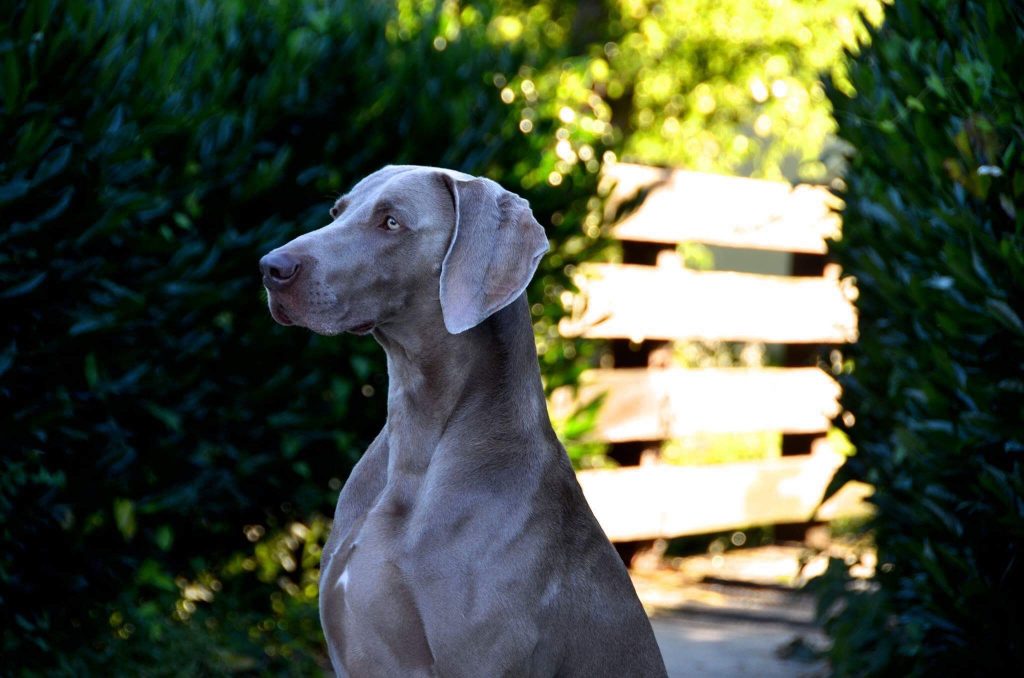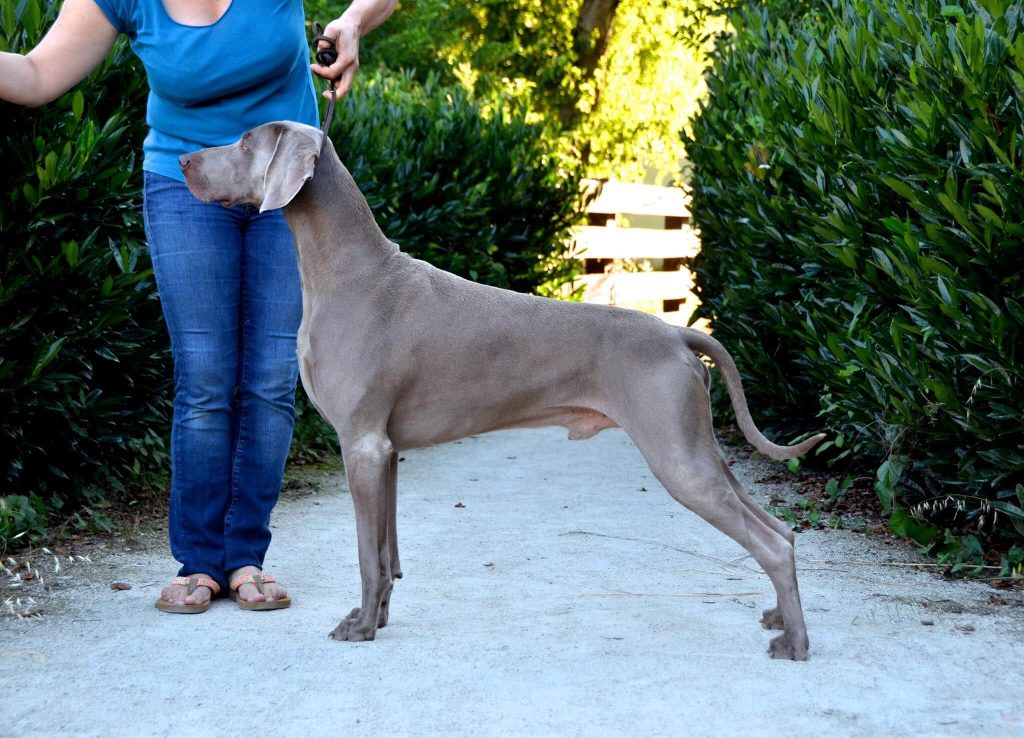 KAXA is our pick of the litter from GISSA´s first litter. We chose to keep her; the legacy of her mother, grand-mother, great grand-mother, great great grand-mother and great great great grand-mother – five generations of fieldtrialchampions!

Mummy GISSA is a fantastic lovely and happy personality, everyone describes her like "the special one". She is like her mom and the others of our girls, FT-champion and have high rewards from shows both in Sweden and abroad.

Grand-ma TERRA is so far the youngest weimaraner in Sweden ever, having the FT-title, at the age of only 2 years and almost 4 months! She has a good legacy, great grand-ma CARMA became SE JCH only 3,5 years old, granny BABBEN was 5,5 years like great grandma ASTI. It feels great when you know that what you have invested in struck so right! We are unique with our bitch-line, where we have five that we have owned, including four home-bred dual-champions (SE and SE CH JCH). It is not many who can top that, particularly in Scandinavia, where no one can …
Not to forget, of course, we also have had the privilege to use some fantastic dogs to our females who also have brought a deal into it all. We are most grateful in particular for the honour!
CARMA became Swedish Fieldtrialchampion (Svensk Jaktchampion) the day after she was 3,5 years old. CARMA is the first swedish-bred and swedish-owned weimaraner having a prize at fieldtrials in Denmark. We´re very proud of it! And she has, like her father, mother, aunt and grand-mother, became the winner of SWeiK Clubchampionships in fieldtrials!

DJANGO, KAXA´s daddy, is a wonderful dog! He showed early lots of potential; an excellent hunter with a lovely temper and a beautiful exteriour, being a champion today! Thanks, Caronline, for letting us use DJANGO to our O-litter!
Mer om KAXA och hennes kullsyskon kan ni läsa om på O-kullens egen sida.

More about the KAXA and her littermates in the O-litter on their own site.

Fortsätta till Astis Babbens Carmas Disas Terras eller Pimms sida?