Vi serverar våra hundar det bästa, det förtjänar dom! Hill´s
Våra hundar sover på sköna hundsängar – de allra bästa! Biabed, så klart!
Andra sköna hundsängar: Dogs Companion
Självklart vårdas våra djur hos den bästa veterinärkliniken: Borgholms Djurklinik
Vi har renoverat ett semesterboende för uthyrning där hundar självklart är välkomna! Välkomna till Veras Veranda!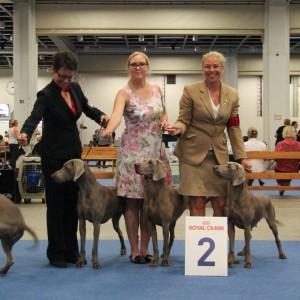 2nd place in breeder-class at the World Winner Show in Helsinki 2014.
J Scuba´s Number One Hundred, Scuba´s Millionaire Cocktail, J SeUCH SeJCH Scuba´s Kiss The Boys Goodbye.