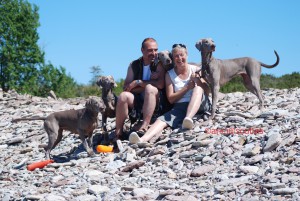 Scuba´s kennel etablerades 1988. Weimaraner sedan 1993.

Scuba´s kennels established in 1988. Weimaraners since 1993.
Scuba´s kennel tilldelades Hamiltonplaketten år 2019.
Innehavare av SKKs Bruksuppfödarpris, SWeiKs Bruksuppfödarpris i brons, silver, guld och guld högre valör samt SWeiKs Bruksavelspris i 4x brons, 3x silver och 2x guld.
SWeiK VP Årets Bruksuppfödare 2004, 2006 och 2009.
Tack alla valpköpare för fina insatser!

Scuba´s kennel was awarded with the SKK prize Hamiltonplaketten in 2019.
The kennel and our dogs are awarded with SKK Breederprize, SWeiK Breederprize in bronze, silver, gold and gold higher value and SWeiK Progenyprize in 4x bronze, 3x silver and 2x gold.
SWeiK Breederprize "Allround-breeder" 2004, 2006 and 2009.
Thanks to all our puppybuyers for all their great efforts!
Uppfödare till: 8 JaktprovsCH, 17 UtställningsCH, 39 jaktprovsmeriterade, 1 fullbruksprovsmeriterad, 19 ViltspårprovsCH…


Breeder of: 8 FT/HuntingCH, 17 ShowCH, 39 FT/huntingtestmerited, 1 "fulltrial"-awarded, 19 BloodtrackingCH…
Home of Champions

Weimaraner: 16 kullar/litters / 126 valpar/puppies
American cockerspaniel: 1 kull/litter / 6 valpar/puppies. 

We have exported to: Denmark, Finland, Norway, Germany, England, France, Latvia, Russia, Poland.